With the release that occurred on March 4th we have added Mongo support to the DevCloud.  So connecting to a Mongo instance is extremely easy to do now.  We don't provide access to a Mongo collection but you do have the tools to connect to various Mongo service providers.  For this example I used MongoHQ though any service running Mongo sound work.
First go to whichever service you are using and create a new collection.  Like this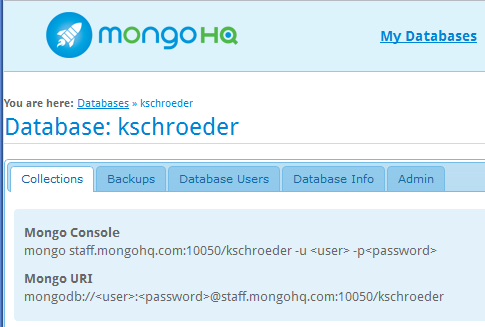 Then click on the Zend Server link for your container.  Like this
Go to Server Setup / Extensions and enable Mongo.  Like this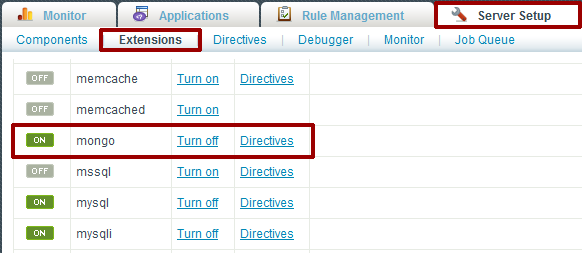 Restart Zend Server and deploy code.  Like this
$db = new Mongo('mongodb://kschroeder:[email protected]:10050/kschroeder');

$collection = $db->kschroeder->views;

$collection->insert(
array(
'view' => new MongoDate()
)
);

echo $collection->count() . ' views on this page';
Now you're doing Mongo on the DevCloud like a boss.
It took me all of 10 minutes to do this.